Financing
Have you selected a truck or truck equipment, but you lack the cash? Our financial specialist will prepare and offer financing tailored to your needs. Regardless of whether it is leasing or a loan, he will naturally choose the best leasing company for you. We can arrange advantageous conditions for everybody, for example we can arrange vehicle purchases for entrepreneurs starting out with a 30% down-payment, and arranging a loan or leasing for Slovakia is no problem.
There are no leasing and loan companies on the market in the area of utility vehicles and trucks that we do not cooperate with. We are thus able to arrange the necessary financing with them. Truck Centre Praha s.r.o. is one of the few companies that is an authorized dealer of the following leasing companies: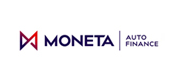 DOCUMENTS NEEDED FOR FINANCING
Natural person - entrepreneur
trading license or license deed
certificate of registration
tax return
ID card and driver's license
Legal entity
extract from the commercial register
certificate of registration
tax return + balance sheet and income statement
executive officer's ID card and driver's license
Would you like to send news to your e-mail?
You can unsubscribe from your newsletter at any time. Contact details will never be provided to a third party.